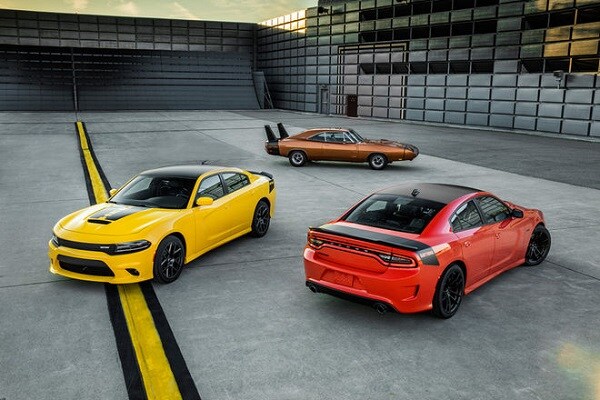 From Woodward Dream Cruise Week in Detroit, Dodge announced the Fall 2017 release of the Challenger T/A and Charger Daytona. Both models have available enthusiast packages that increase the performance, including available the 5.7- and 6.4-liter "392" HEMI V-8 engines.
These special-edition cars add a little bit of Hellcat magic to the existing line of Dodge performance models, and will give drivers the feel of being in the cockpit of a true muscle car. The 2017 Dodge Challenger T/A and Charger Daytona are set to go into production next month.
According to Motor Trend, Tim Kuniskis, (head of passenger cars for Dodge, SRT, Chrysler and Fiat for FCA North America) Dodge is in the unique position of offering big, everyday driver cars when others are going to smaller, track-oriented cars. He said the Charger and Challenger account for 40 percent of muscle car sales in the U.S., and Dodge wants to pay homage to models that were once race cars and today are operated as performance cars by everyday drivers with style and attitude.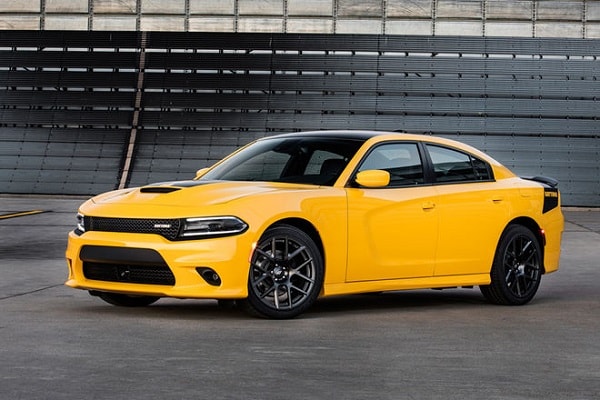 Dodge Pays Homage to History of Racecars with New Charger and Challenger
The 2017 Dodge Charger Daytona marks the fourth use of the Charger Daytona name. It includes an all-new electronically controlled 2.75-inch active performance exhaust system with 4-inch round tips, as well as the Super Track Pak with its performance-tuned suspension, performance brake linings, three-mode ESC calibration with "full off" and high-performance Goodyear Eagle F1 tires.
Pricing for the new Charger starts at $39,890 - the advanced package amounts to about $3,000 - and the order book opens in September. Kuniskis noted that there is no limit on how many Dodge will make and the packages will continue into future model years as long as there is demand for them.
The Charger Daytona 392 boasts Brembo brakes and leather SRT seats. The car offers 485 horsepower and 475 lb-ft of torque from its 6.4-liter HEMI V-8, and glides on broader 20×9.5-inch forged aluminum wheels finished in Low Gloss Black and P275/40ZR20 Pirelli all-season performance tires.
The 2017 Dodge Charger Daytona 392 starts at $44,995.
The 2017 Challenger T/A and Charger Daytona are proud to be two of the many Dodge models unveiled at the Woodward Dream Cruise week in Detroit, and Route 46 Chrysler Dodge Jeep RAM is proud to make more information about it available to you, the driver and performance car enthusiast. Visit Route 46 Chrysler Dodge Jeep RAM today! More information can be found at //www.route46chryslerjeepdodge.net/ or by calling to schedule a test drive.