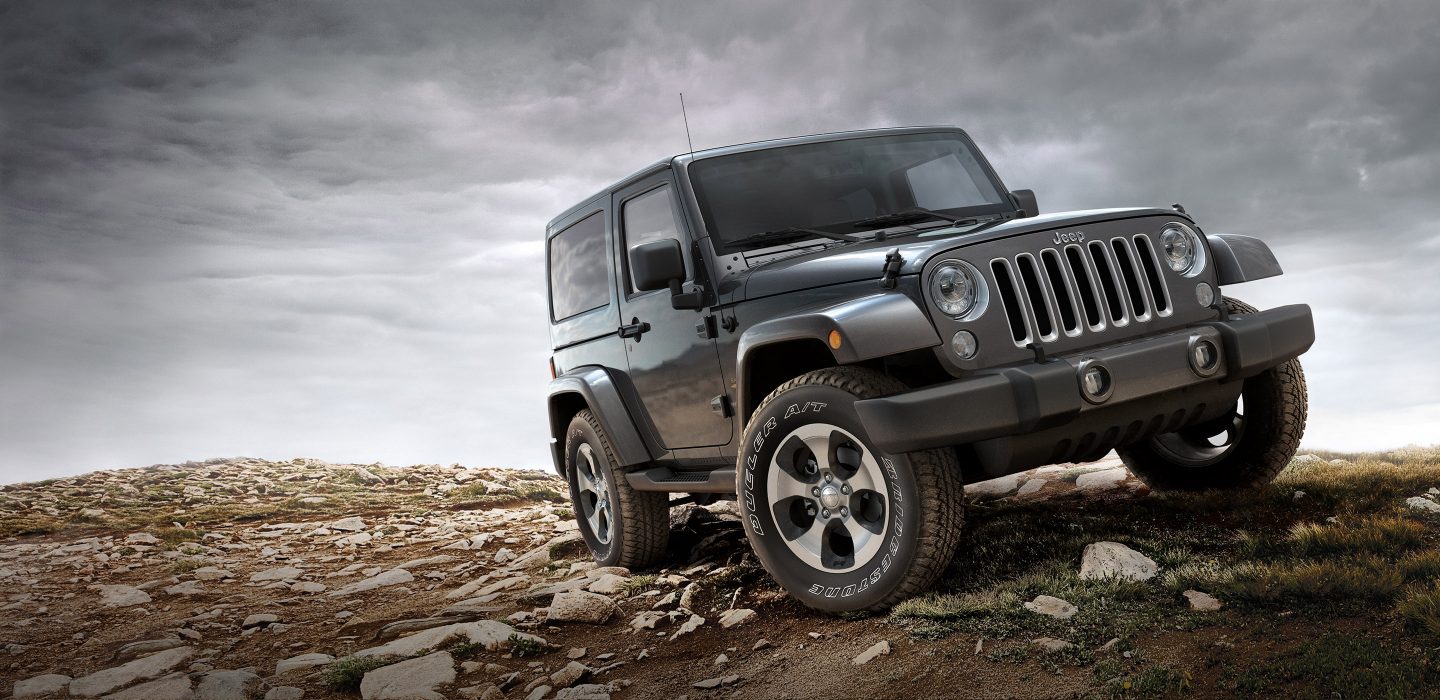 Few vehicles on the road today have a more fascinating and diverse history like the 2017 Jeep Wrangler. For over 75 years, some version of the Jeep Wrangler has been in use for personal, commercial, industrial, and military uses. It all began in the run-up to World War II when the U.S. Army took bids from 135 automakers to create a "light reconnaissance vehicle" that weighed in at about 500 pounds. The result of this process was the first "Jeep" known as the Willys-Overland MB. This workhorse played a major role in the Allied war effort in Africa, Europe, Asia, and here at home. Once the Jeep came home from war, it started its life as a cultural icon.
The Willys-Overland Company introduced both the Jeep CJ-2A and Jeep CJ-3A after WWII, which both became popular with farmers, industrial workers, and even those looking for the perfect recreational vehicle. Perhaps the best example of this almost complete emersion into American life is this classic promotional film from the early 1950's aptly titled, "The 'Jeep' Family of 4-Wheel Drive Vehicles and Special Equipment." This video shows you literal examples of how versatile the Jeep was and can be. It shows the Jeep easily accomplishing a whole host of expected and unexpected tasks and jobs including:
Fighting fires
Drilling wells and for oil
Mowing grass
Plowing fields
Equipment moving
Smoothing and Grating Roads
Ambulance in Rural Areas
This list is just a fraction of the tasks we see the Jeep accomplish. Trust us, this video is 20 minutes long and unlike modern commercials, there isn't a second wasted on anything frivolous. If you love 20th-century American automotive history, it will be a complete joy.
While you might not need your 2017 Jeep Wrangler to dig a trench (seriously, you need to check out the Jeep-A-Trench featured in the video), it does have the power and durability to accomplish most of the jobs the 1950's version could. Available in eight trim levels, including the Willys Wheeler Limited Edition, most 2017 Jeep Wrangler SUVs come with a 3.6-Liter V6 24-Valve VVT engine, six-speed manual transmission, Command-Trac Shift-on-the-Fly Part-Time 4WD, four-wheel disc brakes, and up to 2,000 pounds in towing capacity. Unlike the Jeeps featured in the film, the modern Jeep can be equipped with a Uconnect Voice command system with Bluetooth, Sirius XM Satellite Radio, a 6.5-inch touchscreen display, and even an Alpine Premium nine-speakers audio system with all-weather subwoofer. The 2017 Jeep Wrangler is a modern SUV that still embodies the hardworking, no-nonsense spirit of the original Willys-Overland MB.
If you want to learn more about the history of Jeep, or test-drive the latest incarnation, the 2017 Jeep Wrangler, please contact Route 46 Chrysler Dodge Jeep RAM or drop by our dealership today. We'd also love to hear if you still use your Jeep for any of the tasks shown in the classic promotional film, so let us know!