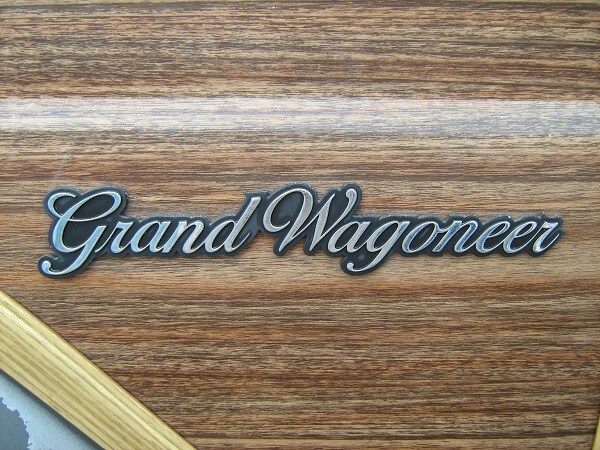 If you are a fan of Jeep vehicles, then you will be thrilled to hear about some of the big changes coming soon. Recently, Jeep announced that a plan to create a new Jeep Wagoneer and Grand Wagoneer, which had been in doubt due to manufacturing challenges, would be going forward. The plan is to invest close to $1 billion for the modernization Jeep's Warren Truck Assembly Plant and Toledo Assembly Complex in time to bring production back from Mexico in 2020. Both the Jeep Wagoneer and the Grand Wagoneer had once played a major role in the growth of the SUV market and are beloved by automotive fans and collectors alike. While there is no official release date for either vehicle, there have been some leaks that give us a good idea of what is in the works. Let's take a closer look at what the Jeep Wagoneer and Grand Wagoneer should have to offer and how they will differ from each other and current offerings.
Jeep Grand Wagoneer
Currently, the 2017 Jeep Grand Cherokee is one of the most popular mid-sized SUVs, available at Route 46 Chrysler Dodge Jeep RAM. However, if the rumors about the completely revamped Jeep Grand Wagoneer are true, then our customers might have a new favorite SUV. Jeep is currently aiming for a 2020-21 release for the Jeep Grand Wagoneer and it is hoped that it will rival the top luxury SUVs on the market. According to the experts at Car and Driver, the Jeep Grand Wagoneer will be a much larger vehicle, in both height and width. This growth in wheelbase is necessary to accommodate for a planned third row of luxurious seating. The price point will be in the same range as other luxury SUVs like those from Land Rover and Mercedes-Benz, while also featuring the durability and toughness of the Jeep name. It should be noted that over the past few months there have been conflicting reports if it was possible to take the current Grand Cherokee platform and expand it to fit the larger Jeep Grand Wagoneer body. However, at this point, the project looks like a go.
Jeep Wagoneer
The Jeep Wagoneer was the world's first 4X4 SUV and was produced, under a variety of names, from 1963-1991. This powerful and visually unique SUV is still a highly sought after collector's item, so it is no wonder that Jeep has decided it is time for a comeback. According to reports, the Jeep Wagoneer, much like the Grand Wagoneer, will be built on a truck body or at least an expanded Grand Cherokee car-like body. Either way, it will also be larger and have a third-row of seating. The big difference appears to be that the Jeep Wagoneer will have a lower price and not as many luxury features as the Jeep Grand Wagoneer. Because no official specs have been released it is hard to tell, but the price difference seems to be a certainty. As mentioned before, both should be produced at the revamped Warren Truck Assembly Plant in Michigan.
At Route 46 Chrysler Dodge Jeep RAM, we will do our best to keep you informed about all the details surrounding the upcoming Jeep Grand Wagoneer and Jeep Wagoneer so keep checking back!