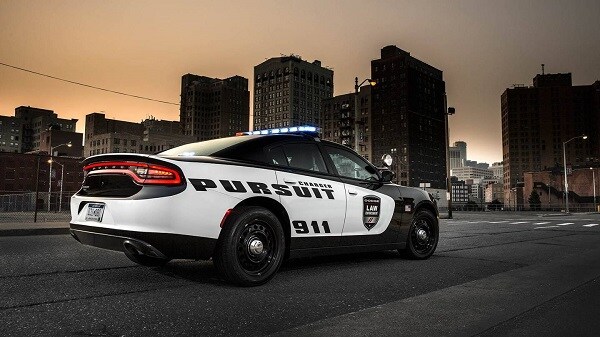 Now departments can easily pick out which Dodge vehicle works best for their needs.
For law enforcement departments interested in new Dodge vehicles for their fleets, Fiat Chrysler Automobiles has launched a new law enforcement fleet vehicle page designed for easy navigation. Route 46 Chrysler Dodge Jeep RAM has more information about this innovative car website that creatively displays things like the efficiency, performance, features, and pricing available with each model.
While the concept of this website is nothing new - GM and Ford have their own versions - the Dodge model is easier to manage than its counterparts. The major difference is that the other two brands house their information on PDFs while Dodge keeps everything in a full site, making it easier for departments to navigate and select the correct model and performance engine for their needs.
Dodge vehicles have always been a popular option among law enforcement departments across America, and recently signed with the California Highway Patrol who will soon be seen driving the latest model of Charger Pursuits.
Route 46 Chrysler Dodge Jeep RAM has a wide array of Dodge models on the lot, each of which comes with reliable safety features specifically designed to deliver peace of mind to drivers, whether they are a part of law enforcement or not.
Dodge Charger Pursuit is a Popular Model Among Law Enforcement
Reliable safety features are a must when it comes to vehicles used by any branch of law enforcement, and the Dodge Charger Pursuit sets the bar high in that category.
Dodge has made sure that all models come with standard rear sensors and cameras as a part of the vehicle's ParkSense and ParkView parking assistance systems, and Intermotive plugs into the Charger's OBDII port and allows officers to easily activate the warning system using an auxiliary button.
In the event, that somebody is detected behind the Charger Pursuit, the car reacts in four different ways, including a chime alerting the officer, the front windows being rolled up, the doors being locked, and the taillights beginning to flash.
The standard Dodge Charger is packed with performance features, including unbelievable power to unforeseen efficiency. It is a real head-turner thanks to its low, lean profile and scalloped body, and exudes more than four decades of muscle car heritage with every detail.
Route 46 Dodge Chrysler Jeep RAM offers a variety of new cars, including the 2017 Dodge Charger, the Pursuit edition of which is driven by some of the country's finest and bravest. Be sure to stop in today to take one for a test drive! More information can be found at //www.route46chryslerjeepdodge.net/ or by calling to schedule today.